Criminal Rehabilitation
If you are indeed inadmissible, you will need authorization to enter Canada and overcome this issue. An application for Criminal Rehabilitation is a means to permanently overcome this inadmissibility, ensuring that you will never again face issues when attempted to cross into or reside in Canada.
Offenses
Depending on when your previous offenses occurred is a major element in determining whether or not you qualify for Criminal Rehabilitation. In order to qualify for Criminal Rehabilitation, all sentencing needs to have been completed at least five years prior to your application.
Minimum Requirements
Criminal rehabilitation allows those individuals with past convictions to enter Canada temporarily or even permanently. Foreign nationals may apply for criminal rehabilitation if:
the offence was committed outside Canada
a minimum of five years have passed since completion of the sentence
the offence must be one which is recognized in Canada
you must have been convicted of the offence or admitted to have committed the offence
For the purposes of criminal rehabilitation and assessing an application, officers may take several factors into consideration. Some of the factors may be specific to the offence including the type of offence and the number of convictions received. Other factors may be specific to the applicant, including their behavior or lifestyle. Along with the factors, the conditions of the sentence must be satisfied.
Good Moral Character
An Officer reviewing your matter will assess your activities and lifestyle over the course of time since your last conviction and take into consideration any improvements you have made to your overall wellbeing. However, you will need to demonstrate this thoroughly; An Officer will state that simply not reoffending over a period of time does not mean there is no risk of further criminal activity. You will need to demonstrate the steps you are taking to prevent that by providing proof of these improvements to your life. The documents you submit should support the following factors:
Your activities before and after the offense
Your before and after lifestyle
That the risk of you re-offending is highly unlikely
Consider providing a personal statement which tells your story. Why you committed the offense, what you learned, your remorse and how you have since improved. This will help satisfy an officer of your rehabilitation.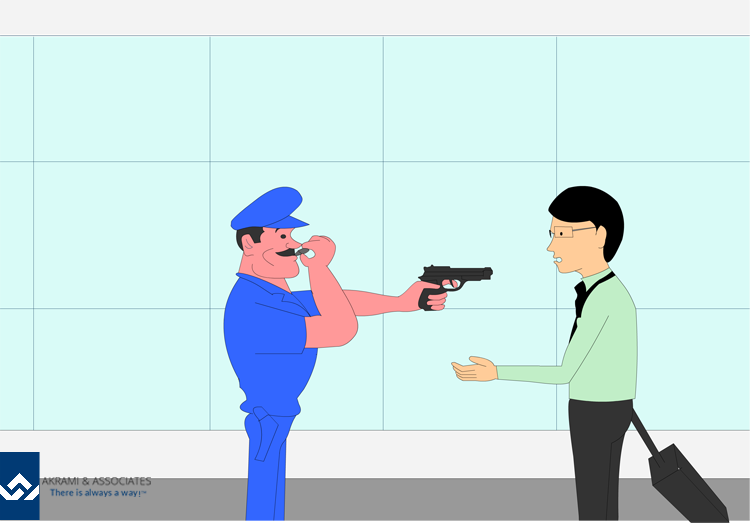 What You will Need
A successful application for Criminal Rehabilitation means that you will never again be considered inadmissible to Canada, provided that you do not reoffend. If you travel to Canada frequently for work or simply want the ability to enter Canada at will, should you qualify, the Criminal Rehabilitation application is your best way to spare yourself any future headaches. Further, if you are applying for permanent residence in Canada and you have a previous criminality, your application can be refused on those grounds. Therefore, the Criminal Rehabilitation application is also required in tandem with your permanent residence application as necessary.
How We Can Help
Applications for Criminal Rehabilitation have extensive processing times, are processed on a case by case basis and are also considered based on the seriousness of the offense. Just because it happened over five years ago, does not necessarily mean you will be successful.
You will need to have your foreign offenses translated into Canadian law to be considered under the Canadian Criminal Code. Depending on how you do this and the arguments you make, your case can significantly be strengthened. Be cautious, however, if attempting this on your own. If you unknowingly translate your offense into the incorrect law or a more serious one, you could potentially make matters much worse for you.
We will assist you:
Draft the necessary forms;
Draft appropriate supporting documentation demonstrating your need to enter Canada;
Demonstrate that you are a low risk traveler;
Translate your previous offense(s) into the appropriate Canada law while making the necessary arguments to strengthen your case;
Compile the strongest possible case as per your unique situation;
Prepare you for your for any interview should one be requested;
Follow up with Citizenship and Immigration Canada on your matter to ensure the fastest possible processing time; and
Of course, be with you every step of the way.