Green Card Employment Based
If you are already lawfully inside the US or have an employer who is willing to offer you a fulltime and permanent position, you may qualify to obtain your green card under employment based petitions.
When it comes to employment based petitions, applicants are already general inside the US. These petitions can be broken down into five main categories.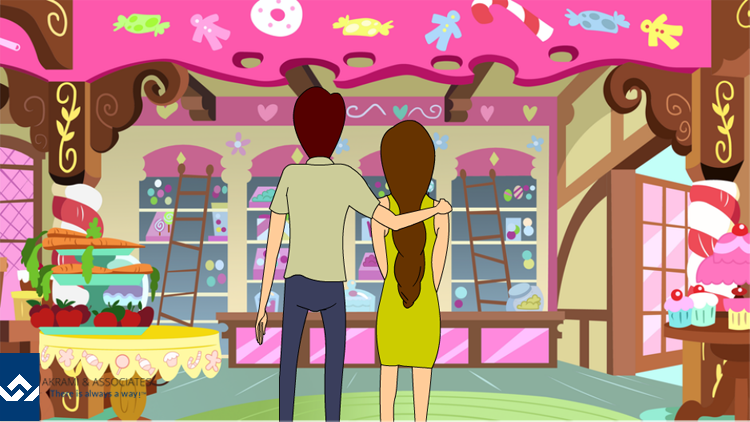 Categories of Employment Based Green Card Applications
There are many different types of employment petitions that you may qualify for based on your education, experience, unique situation and intended purpose in the US. Some of these categories require you to first have a job offer and obtain Labour Certification, while others do not.
You will need to determine which category best suits your needs or best reflects your unique situation. The categories under which you can apply include:
Priority Workers
Professionals and Persons of Exceptional Ability
Skilled and Unskilled Workers
Certain Special Immigrants
Investors
Priority Workers – E1
Labour Certification is not required for this category, which, can be broken down into three sub categories:
Persons with extraordinary ability in the science, arts, education, business or athletics.
Outstanding professors and researchers with at least three years' experience in teaching or research
Multinational managers or executives who have been employed for at least one of the three preceding years by the foreign company
Professionals holding Advanced Degrees or Persons with Exceptional Ability – E2
This petition usually involves first obtaining a Labour Certification by the Department of Labour and a job offer is required. Applicants under this category may apply for a an exemption, known as the National Interest Waiver, from requiring a Labour Certification if the intended job would be of national interest.
Professionals holding an advanced degree (beyond a baccalaureate degree), or a baccalaureate degree and at least five years progressive experience in the profession.
Persons with exceptional ability in the sciences, arts, or business. Exceptional ability means having a degree of expertise significantly above that ordinarily encountered in the sciences, arts, or business.
Skilled/Unskilled Workers and Professionals – E3
For the most part, all such applicants in this category will require a job offer and Labour Certification. This category can be further divided into:
Skilled workers - require a minimum of 2 years training or work experience that would be considered full time and permanent.
Professionals - require at least a baccalaureate degree from a U.S. university or college or its foreign equivalent degree.
Unskilled workers - require less than two years training or experience that would be considered full time and permanent.
Special Immigrants – E4
This category does not require any Labour Certification and can be broken down into many different categories. Few applications are made under this category as they are very case specific. Only 7.1% of the yearly worldwide limit of employment based visas is issued under this category. The sub categories are:
Broadcasters in the U.S. employed by the International Broadcasting Bureau of the Broadcasting Board of Governors or a grantee of such organization
Ministers of Religion
Certain Employees or Former Employees of the U.S. Government
Certain Former Employees of the Panama Canal Company or Canal Zone Government
Certain Former Employees of the U.S. Government in the Panama Canal Zone
Certain Former Employees of the Panama Canal Company or Canal Zone Government on April 1, 1979
Iraqi and Afghan interpreters/translators who have worked directly with the United States armed forces or under Chief of Mission authority as a translator/interpreter for a period of at least 12 months
Iraqi and Afghan nationals who have provided faithful and valuable service while employed by or on behalf of the U.S. government in Iraq for not less than one year on or after March 20th, 2003 and prior to September 30, 2013, or in Afghanistan for not less than one year after October 7th, 2001, and have experienced an ongoing serious threat as a consequence of that employment.
Certain Foreign Medical Graduates
Certain Retired International Organization Employees
Certain Unmarried Sons and Daughters of International Organization Employees
Certain Surviving Spouses of deceased International Organization Employees
Special Immigrant Juveniles 
Persons Recruited Outside of the United States who have served or are enlisted to serve in the U.S. Armed Forces
Certain retired NATO-6 civilians
Certain Unmarried Sons and Daughters of NATO-6 civilians
Certain Surviving Spouses of deceased NATO-6 civilian employees
Persons who are beneficiaries of petitions or labor certification applications filed prior to September 11, 2001, if the petition or application was rendered void due to a terrorist act on September 11, 2001
Certain Religious Workers
Immigrant Investors – E5
Those who wish to make a foreign capital investment in new commercial enterprises in the USA which would lead to job creation can qualify for this category.
To qualify as an immigrant investor, you must invest, without borrowing, the following minimum dollar amounts in a qualifying commercial enterprise:
$1,000,000 (U.S.); or
$500,000 (U.S.) in a high-unemployment or rural area, considered a targeted employment area.
A qualifying investment must, within two years, create full-time jobs for at least 10 U.S. citizens, lawful permanent residents, or other immigrants authorized to work in the United States. This does not include the investor and their family members.
How We Can Help
The Employment Petition category focuses heavily on:
Intended occupation;
Your experience;
Your skills and credentials; and
Your previous service to the US.
Depending on under which category you apply, you will need to meet certain minimum requirements. You may also need a job offer and Labour Certification. For many, this application may be a two-step process. That being said, you and your prospective employer will have your work cut out for you. Akrami & Associates is well experience with obtaining employment visas. We will work with you and your employer to get the job done timely and efficiently.
We will assist you:
Draft the necessary forms;
Draft appropriate supporting documentation demonstrating your skills, education, experience etc.;
Demonstrate that you are well suited for Permanent Residence in the US;
Help you determine the most appropriate category under which you should apply as well as apply for a possible exemption to the Labour Certification to help speed up processing times;
Compile the strongest possible case as per your unique situation;
Prepare you for your for any interview should one be requested;
Follow up with USCIS on your matter to ensure the fastest possible processing time; and
Of course, be with you every step of the way.