British Columbia Provincial Nominee Program (BCPNP)
British Columbia (BC) Provincial Nominee program is a program that is introduced to help the BC labour market evolve with growing economic needs. The BC nominee program helps employers attract and retain qualified foreign workers who have the skills and experience to contribute to B.C.'s strong economy. It is not only just for workers, it also welcomes business individuals who look to invest in the ever expanding BC economy.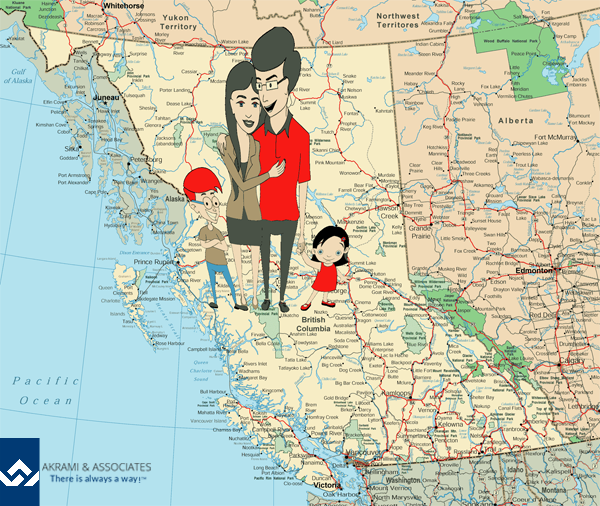 The BC nominee program is supported by the provincial government and federal government of Canada. The provincial nominee program assesses applications and nominates candidates for permanent residence, after which, Citizenship and Immigration Canada makes the final decision on each application and issues permanent resident visas to successful nominees.
Skilled Worker Immigration
The BC Provincial Nominee Program's (BCPNP) Skills Immigration stream's purpose is to nominate a worker with the skills, experience and qualifications needed by B.C. employers. This stream is made for you if you would like to live and work in B.C. and become a permanent resident of Canada.
To be qualified for this program, as a nominee, you have to meet certain requirements like being considered:
A skilled worker (managers, professionals and skilled trades people),
A Health care professionals (physicians, registered nurses and other health care workers),
An International graduate:

With a degree or diploma from a Canadian college or university, or
With a master's or doctoral degree in the natural, applied or health sciences from a B.C. university (for this category only, you do not need to have a job offer),

An Entry-level or semi-skilled workers in tourism/hospitality, food processing and long-haul trucking, and
An Entry-level or semi-skilled workers who are living in the northeast region of the province.
B.C Employers Responsibilities
The BC nominee program helps employers who wish to hire foreign workers to help their increasing business demands. As an employer, there are also certain requirements you have to meet to hire a foreign worker before you can support an applicant for nomination in the province.
To qualify as an eligible employer for the nominee program, some of the requirements you may have to meet are as follows:
Your business must be in good standing and incorporated or registered as a limited liability partnership, in B.C., or be qualified as a public sector and non-profit employer;
Your offer must be a full-time and permanent job offer Have a history of good workplace and business practices;
Meet domestic labour market recruitment requirements;
Business Immigration
If you are business person who is looking to invest in and actively manage a business in the province of British Columbia, you may be eligible for the BC Provincial Nominee Program's Business Immigration stream. This is a fast paced way to the permanent residence application process if you want to establish yourself in B.C. and develop a business that will provide important economic benefits to the province.
You can apply for BC nominee program in three different category related to business:
The Entrepreneur category

you would like to start or purchase and expand a business anywhere in B.C

The Strategic Project category

your company must be interested in setting up a B.C.-based operation anywhere in province

The Regional Entrepreneur category

you would like to start or purchase and expand a business outside of the Vancouver and Abbotsford metropolitan areas
How We Can Help
The British Columbia Provincial Nominee Program offers a variety of lucrative options in various categories. If you qualify with one of their streams, you will be given a nomination for that province. You will then use this nomination to obtain your permanent resident status in Canada. British Columbia is one of the few provinces who consider low skilled application for nomination. In this way, the province considers all possible applicants and recognizes those who have already obtained valuable work experience in British Columbia. The Entry Level and Semi-Skilled Worker category of the British Columbia Provincial Nominee program takes into account those who are just starting out in British Columbia and who want to remain in a province they have become accustomed to. Whether you are new or old to British Columbia, this province would be a wonderful place to call home. If it is your goal to reside in BC, we will help you:
Drafting the necessary forms for both applications;
Draft a business plan or statement of purpose in the province;
Gathering the relevant supporting documents required;
A list of additional documents that can strengthen your case as per your unique situation;
Drafting important documents like employment reference letters, confirmation letters and contracts;
Submit your application to the province as well as to the federal government;
Follow up with the province and Citizenship and Immigration Canada on your matter to ensure the fastest possible processing time; and
Of course, be with you every step of the way.
With Akrami & Associates, there is always a way!