Every year, millions of people visit Canada for many reasons. If you are intending on travelling to Canada for business reasons, you may qualify as a Business Visitor depending on your intended purpose in Canada.
A Business Visitor is someone who enters Canada on business purposes but does not actually enter the Canadian Labour Market. Instead, their activities are related to international business.
Business Visitors
---
Business Visitors are strictly prohibited from entering the Canadian labour market, in doing so; they would first typically require a Labour Market Opinion and Work Permit and no longer qualify as a Business Visitor.
A Business Visitors functions are limited. They can:
Attend business meetings or conferences;
Visit job sites;
Deal with after sales agreements;
Make purchases for a foreign company in Canada.
Basic Entry Requirements
Have valid travel document, for example; a passport
Have a valid travel document, such as a passport,
Have enough money for your stay for the business purposes and to return home,
Plan to leave Canada at the end of your business visit and
Are not criminal, security or health risks to Canadians.
Cross-Border business can include;
Buying Canadian goods or services for a foreign business or government
Taking orders for goods or services,
Going to meetings, conferences, conventions or trade fairs,
Being trained by a Canadian parent company that you work for outside Canada
Training employees of a Canadian branch of a foreign company or
Being trained by a Canadian company that has sold you equipment or services.
What You Will Need at the Border
As this visa can be obtained a Port of Entry, some basic documents will be required to carry on your person at the very least. Some of these documents are;
A valid passport or travel document that will be valid until the end of your stay
if applicable, a temporary resident visa
Letters of support from your business and a letter of invitation from the Canadian host business or a Letter of Recognition from Canada Border Services Agency (CBSA)
24-hour contact details of your business host in Canada and
Proof that you have enough money for both your stay in Canada and your return home.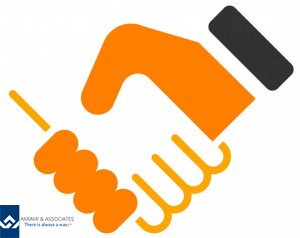 What You will Need
In order to be successful as a Business Visitor, you will need to demonstrate two main points:
Your main business or business you are acting on is outside of Canada and that all income generation will occur outside of Canada, meaning you are paid by a foreign company and that any money you make while in Canada will be earned outside of Canada;
You have no criminal background and are otherwise of sound health.
You will need to adequately convince an Immigration Officer of the above or they may require you to first obtain other status documents like a work permit before performing your intended business related duties in Canada.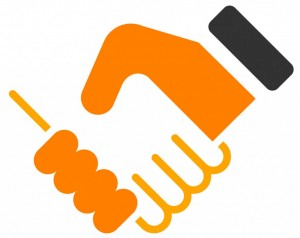 How We Can Help
If you have been sent by your employer to conduct Business Visitor related duties in Canada, your travels are critical to your employment. That being said, being successful in your application has an impact on your professional success. Applying as a Business Visitor is easier said than done. If an Officer is unsatisfied with your paper work, they have the discretion to refuse you entry.
We will assist you:
Draft the necessary forms;
Draft appropriate supporting documentation like employment reference letters;
Assist you with gathering important documents like contracts, agreements, proof of your intended purpose in Canada;
Help demonstrate how you meet the conditions of a Business Visitor and do not require a Work Permit for your intended work related duties in Canada;
Compile the strongest possible case as per your unique situation;
Prepare you for making an application at a Port of Entry; and
Of course, be with you every step of the way.