In order to qualify for Criminal Rehabilitation, there are two options available to you. One is being "Deemed Criminally Rehabilitated" which happens after the passage of 10 years from the day you fulfilled the terms of your conviction with no further offenses.
If these 10 years have not passed yet, you may qualify for the second option of Individual Rehabilitation.
To qualify for Individual Rehabilitation, you must:
Wait five years after the completion of their sentence before applying; and
Demonstrate that they have been rehabilitated and are no longer a risk for criminal activity. This may require demonstrating:
A stable lifestyle
Community ties
Social and vocational skills
That the criminal offence was an isolated event
In order to be successful in this application you will need to demonstrate that you have made significant changes to your actions, attitudes and behaviour since conviction.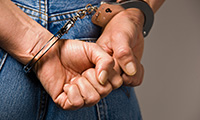 An Officer reviewing your matter will assess your activities and lifestyle over the course of time since your last conviction and take into consideration any improvements you have made to your overall wellbeing. However, you will need to demonstrate this thoroughly; An Officer will state that simply not reoffending over a period of time does not mean there is no risk of further criminal activity. You will need to demonstrate the steps you are taking to prevent that by providing proof of these improvements to your life. The documents you submit should support the following factors:
Your activities before and after the offense
Your before and after lifestyle
That the risk of you re-offending is highly unlikely
Consider providing a personal statement which tells your story. Why you committed the offense, what you learned, your remorse and how you have since improved. This will help satisfy an officer of your rehabilitation.