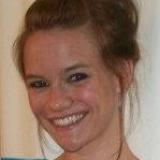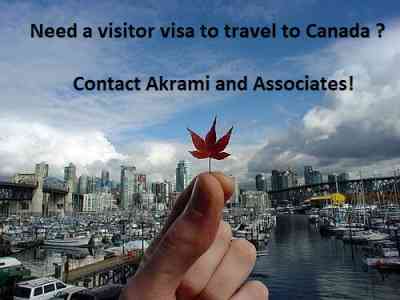 Looking to travel to Canada? Want to visit the CN tower? Niagara falls? Take in the scenery at Banff National Park? Looking to attend a family function or special event? Canada enjoys its visitors as much as its visitors enjoy Canada.  There may be various reasons you wish to visit Canada so it important to know who needs a visitor visa and how you can apply for one.
If you are from a country that is visa required, it is important to understand the process of a visitor visa application. Continue reading this blog for more information on visitor visa application and how the process works.
What is a visitor visa?
A visitor Visa (also known as a Temporary Resident Visa) is an official document that confirms that you able to enter Canada. Not to be confused with a B-2 tourist visa. Essentially it is the same thing but a tourist visa is for the US, not for Canada.
Anyone wishing to visit Canada must apply from outside of Canada before they travel. A variety of factors determine what you need:
the type of travel document you plan to travel with;

the country that issued your travel document;

your nationality

how you plan to travel to Canada.
Most people wishing to visit Canada need the Visitor Visa, but one should check the visa exempt list to see if an "Electronic Travel Authorization (ETA)" is sufficient.
What is the difference between an ETA and a visitor visa?
There are some foreign nationals that only need an Electronic Travel Authorization, if they are planning to transit to or fly to Canada. An Electronic Travel Authorization (often referred to as an ETA) is available only for visa-exempt people, these are individual who do not require a visa to enter and visit Canada.  An eTA is usually valid for a period up to 5 years or until the validity of your passport.
Most people have the misconception that they even with a valid ETA, the traveller must convince the border agent that they are eligible to enter Canada legally.
What is the difference between a single entry and a multiple entry visa?
There are 2 types of visitor visas, single entry and multiple entry.  A single entry visa allows visitors to enter Canada once and is usually valid for up to 6 months.  A multiple entry visa allows the holder to seek entry to Canada as many times as necessary, and holds a maximum validity time of 10 years.
A multiple entry visa is what all applicants apply for, once your application is reviewed, either a single or multiple will be issued dependent on the situation. This remains at the discretion of the visa officer.
What are the requirements?
In order to qualify for a visitor visa- you must be deemed eligible. There is a certain criteria you must meet in order to apply. You must be able to show the officer that you meet the requirements
A few of the basic requirements are as follows:
Valid travel documents ( example: Passport)

Good Health ( a medical exam may be required)

Clean criminal record/no immigration related convictions

Solid ties to home country (You have good reason to leave at the end of your visit, these may include family ties, property ownership, employment, financial assets)

Enough money to maintain yourself and family members with you for the entire duration of your stay, including trip home.

No intention of work or study while in Canada unless authorized

Not a threat to Canadian security

Must be able to convince the immigration officer that you will leave Canada at the end of your visit.

provide any additional document requested by the officer to establish your admissibility,
The more information evidence that you can provide that your stay in Canada is temporary the more likely your application will be approved.
Reasons you may be inadmissible?
Some people are not allowed entry into Canada. You may be inadmissible to Canada for several reasons
Some examples include being involved in:
Criminal activity

Human rights violations

Organized crime

You may also be inadmissible for security, financial and/or health reasons.
How long is processing time?
Immigration Canada will process the application
Processing times vary depending on office and completeness of application. Most offices do process within a few weeks

May be asked to complete additional steps ( Interview, send more info, medical exam, police certificate)

Be prepared to give your biometrics (finger prints and photos) after applying. You have 30 days
If the application is approved, the visa will be stamped on your passport. If the application was not approved, you will receive an explanation of why it was refused.
Important notes:
A visitor visa does not necessarily guarantee access into Canada once you have arrived. Upon arrival, border services will verify your identity to make sure you are the person authorized to enter.
To help avoid people overstaying their authorized welcome in Canada and remaining here illegally, the border officers scrutinize all applicants more than most other types of applicants.
Akrami and Associates
The application criteria set forth by the Government of Canada is very strict in regards to a visitor visa. Even a minor detail missed can mean that your application gets denied. The assistance and qualified guidance of immigration professional can and will alleviate the stress and hassle.
Contact Akrami & Associates

 to determine what steps you need to take as a visitor to Canada. Akrami & Associates has assisted many clients successfully and would love to make your entry to Canada as easy as possible.
Contact us at 416-477-2545 or you can also login to our website www.thevisa.ca. We are here to assist, facilitate and navigate you in all your visa needs. We provide tailored information, guidance and services which best suit your needs.
With Akrami & Associates there is always a way