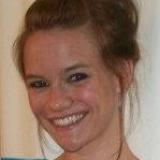 Romanians, Bulgarians and Brazilians May Now Be Visa-Exempt
There are many countries all around the world that desire to be visa-exempt as the application and process can be somewhat overwhelming and confusing for a lot of people. Luckily for Romanians, Bulgarians and Brazilians, they no longer have to apply for a Temporary Resident Visa when travelling to Canada by air. There are specifications, however, such as you must have held a Canadian visitor visa in the past 10 years or currently hold a U.S. visitor visa. If this applies, then you will only need an Electronic Travel Authorization (eTA) to enter Canada. Additionally, when visiting Canada, you may only stay temporarily for a maximum of six months. In this article, I will address the changes for these countries in particular and why these changes were introduced.
Why the Visa Requirement was Lifted?
Although the visa requirement being lifted is only anticipated to change on December 1, 2017, as per Immigration, Refugees and Citizenship Canada (IRCC), many individuals from Romania and Bulgaria are now extremely enthusiastic about the idea of being able to come to Canada without first obtaining a visa. After this lift happens, these individuals will only require an eTA to fly to Canada. The Canadian government has yet to decide whether they will extend the lifting of the visa requirement to all of the citizens of Brazil.