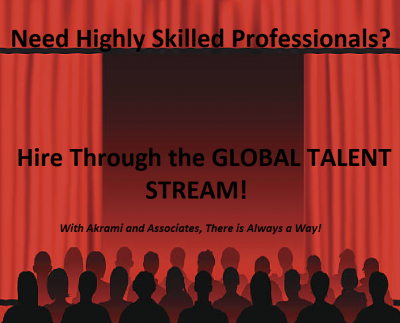 What is the Global Talent Stream?
Are you an employer who needs to a hire an employee for a skilled position, but are having troubles finding one domestically? Have you refused to hire from overseas before due to the length of time and level of commitment this undertaking brings? If this is the case, there may be good news for you! Oftentimes, individuals don't want to hire foreign nationals for temporary positions because there is a good chance it will take longer to have an application approved successfully, than the total amount of time the foreign worker will actually be employed with you. Many individuals discount hiring temporary foreign workers because it is not worth it. Though, with the introduction of the global talent stream (GTS) through the temporary foreign worker program, comes a solution to many of these problems. The GTS is a part of the temporary foreign worker program, so you are not exempt from the requirement of obtaining a positive LMIA, though, you will have the privilege of greatly decreased processing times, and will be able to hire a temporary foreign worker (TFW) in no time. Ultimately, the GTS is a program that provides innovative companies the ability to recruit highly specialized and skilled talent they need to expand and remain competitive, by giving them better access to the global labor market, by providing faster and more predictable application processing.
Who Can Hire Through the Global Talent Stream (GTS)?
The Global Talent Stream is available to two categories of employers. The first, category A employers: Firms in Canada that are referred to the Temporary Foreign Worker Program's Global Talent Stream by an Employment and Social Development Canada (ESDC) Designated Referral Partner because they are innovative and can demonstrate a need to hire unique and specialized temporary foreign workers in order to scale-up and grow. A designated referral partner is simply a company who themselves, is identified on a list which gives them status to identify other companies as innovative companies which requires unique and special talent to have success in their work. On the other hand, there are category B employers: Those firms in Canada that need to hire foreign workers for highly skilled in-demand occupations found on ESDC's Global Talent Occupations List where there is insufficient domestic labour supply. Please find ESDC's Global Talent Occupations List below.