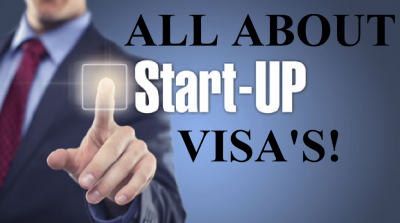 If I am a Foreign National, How do I Start a Business in Canada?
If you're thinking about starting a business in Canada, you probably know that anyone who even wishes to work in Canada must have a work permit. This may lead you to understand, you'll probably need some special documentation if you're going to start a business in Canada. At the very least you'll need a work permit, but what else? Canada truly is a land of opportunity. That is why this article will break down the process of starting a business in Canada to ensure you go about this exciting endeavor by following all the regulations set out by the Immigration and Refugees Protections Act (IRPA).
What is a Start-Up Visa?
A start-up visa is exactly what it sounds like; it is a visa which gives you permission to start-up a company. This visa was designed for entrepreneurs. The goal was to help those with creative minds come to Canada if they wish to help the Canadian economy grow. Technically, a start-up visa is not permanent status, though; it does give good, direct opportunity for individuals to become a permanent resident once they have one. Essentially, a start up visa is a method of business immigration. Nevertheless, a startup visa technically authorizes temporary stays.