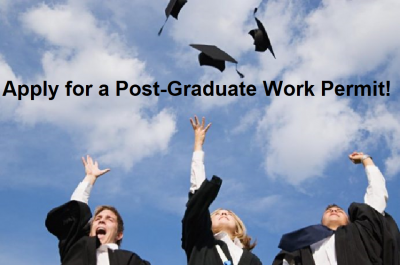 Applying For a Post-Graduate Work Permit
Are you an international post-graduate student who has recently graduated from a Canadian designated learning institution (DLI)? If you are a foreign national who attended a Canadian college or university (DLI), you are likely considering what your next steps are. Perhaps you don't want to return to your country of origin quite yet, because you would prefer to gain some work experience in Canada first. If this is the case for you, there is good news. The Canadian government recognizes many international students would love to continue to experience the Canadian workforce; after all, they just finished studying at a Canadian institution for quite some time. Therefore, they have given the post-graduate work permit program (PGWP), which specifically allows international post-graduate students who have finished studies in Canada, to apply for an open work permit. This blog aims to tell you all you need to know about applying for a PWGP, and what it means to have an open work permit in Canada.
What is an Open Work Permit?
Having an open work permit means an individual is permitted to work for any employer in Canada, who is not listed as an "ineligible employer." On a PGWP the maximum length of time you will be permitted to work in Canada is 3 years, depending on your program of study. To be clear, the length of time your PGWP will be valid is dependent on how long your study program is. For example, if your program of study was 1 year long, you will only be granted a PGWP for 1 year. Furthermore, if your program of study was 4 years, you will be granted a 3 year PGWP, as this is the maximum length of time a PGWP can possibly be granted.