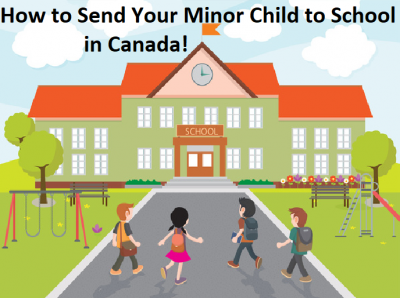 Bring Your Children to Study in Canada
Canada's schools system is often spoken about worldwide, and is widely respected for being a world-renowned education system. This is why many students come to Canada from all over the world to pursue their post-secondary education. Though, post-secondary students are not the only ones who can benefit from Canada's education system. In fact, the Canadian government has lower eligibility requirements for minors to be able to come and study in Canada. Throughout this article, I will explain what it takes, to allow your child to be eligible to study in Canada.
What is a Minor to the Canadian Government?
First and foremost, it is important to be aware that these alternative requirements to study in Canada are only applicable to individuals who would legally be minors in Canada. This is different than being a "dependent" in the eyes of the Canadian government, and for the purposes if immigration. A minor is an individual who is under the "age of majority." This fluctuates depending on which province you are in.