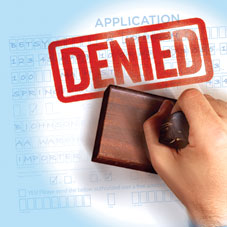 It is a common misconception that an individual in possession of a US passport can travel to Canada without incidence or concern. The increase in information sharing between Canada and the US has resulted in a greater number of individuals being denied entry to Canada from the US due to past convictions and criminal records.
The North American Free Trade Agreement did bring our countries together in the sense that US Citizens do not require prior authorization to enter Canada but this does not mean they cannot be denied entry.
Individuals may be denied or refused entry to Canada from the US for many issues including security concerns, human and international rights violations, criminality, organized crime, health and financial reasons. Foreign nationals considered inadmissible to Canada are precluded from entering.
The following are the most common reasons a foreign national would be denied entry to Canada:
Criminal Inadmissibility: If you have been convicted for a crime in Canada or elsewhere, you may be found inadmissible to Canada on criminal grounds. The rules for criminal inadmissibility are different for foreign nationals and permanent residents of Canada.
Medical/Health Risk Inadmissibility: Foreign nationals may be found inadmissible to Canada for public health reasons or if it appears they will excessively burden Canadian health or social services.
Misrepresentation: If any material or information on an application is falsified or misrepresented, you may be inadmissible to Canada.
Security Grounds: If you are considered a threat to security or accused of violating any human or international rights, you may be found inadmissible on those grounds.
If you have been found inadmissible, you may be able to overcome this in a number of ways. It is important that your consult a representative about any potential admissibility issues.
Depending on your unique situation, you may need to obtain a Temporary Resident Permit or qualify for Criminal Rehabilitation. Both are options to overcome your inadmissibility and facilitate your travel to Canada. However, applying for these applications are easier said than done and require knowledge of immigration regulation, the criminal code and the ability to interpret foreign law.
If you face inadmissibility to Canada, contact Akrami & Associates. We have helped many clients overcome the inadmissibility issues and successfully got them across the border. We would be happy to help you do the same.
With Akrami & Associates, there is always a way!