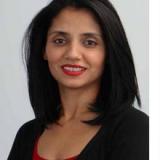 What is a Live-in Caregiver?
Live-in Caregivers are those who are qualified to care for the elderly, for young children and/or for people with disabilities in private homes. If you are foreign worker and have experience as live-in caregiver then working in Canada may be a great opportunity for you. Many parents are looking for live in caregiver but unfortunately not enough caregivers in Canada to assist families. The Live in Caregiver Program was designed to fill in the gap for elderly and child care as part of the temporary foreign worker program. Read our blog to determine your eligibility to work as live in caregiver in Canada.
Live in Caregiver Eligibility Criteria
Unfortunately, not everyone is able to become a Live-in Caregiver; there are a series of requirements necessary in order to be eligible to take part in the Live-in Caregiver Program.
Copyright
© Akrami & Associates