Phone: 416-477-2545  || E: info@TheVisa.ca || Book a Consultation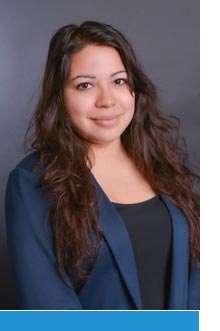 Jannette Fernandes receptionist
Jannette has recently completed her post-secondary degree in Political Science with Honours from McMaster University. Jannette has been working in the immigration field a little under a year. She is known for her organized work ethic, multitasking capabilities and professionalism.
Apart from working at Akrami and Associates she also works extensively with various Latin American communities within the GTA. In the past Jannette has been a member of various community service activities such food drives, feeding the homeless and newcomers programs within the Latin American community.
She looks forward to expanding her knowledge in the Canadian Immigration field and helping you and your family move to Canada!